workshops
Through a partnership with Lawyers Clearinghouse and other Merrimack Valley business professionals, Community InRoads provides free, quality workshops in Lawrence on important topics surrounding nonprofit management.
A partial listing of some of our past workshops include:
How to Make the Ask to Potential Funders
WISP Data Security for Nonprofits
Legal Responsibilities under the Americans with Disabilities Act
Board Roles to Goals
Outcome Measurements
Measuring Nonprofits in Hard Times
Becoming a 501c3 – the process and responsibilities
The Use of Social Media in the Nonprofit World
Myers Briggs
The New Form 990
Risk Management Plans for Nonprofits
Insurance - Who Needs It?
Planned Giving: Opening Doors Large Lifetime and Legacy Gifts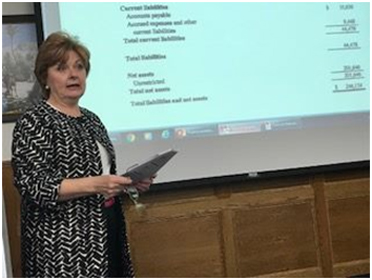 "Community InRoads' workshops are professional, high quality and locally accessible. They also allow our non-profits to network and learn from one another. Executive Directors in other parts of Massachusetts have expressed their jealousy when I share how very much Community InRoads has done for us at Notre Dame Education Center."
- Sr. Eileen Burns, Executive Director, Notre Dame Education Center
Workshops are advertised to our nonprofits by Community InRoads staff. If you have a suggested workshop topic you would like to see, call Community InRoads at
978-604-8803
or email

[email protected]