THE VOLUNTEER MATCH MAKING PROCESS
Meet for coffee with Community InRoads to learn more about our organization and to describe your professional background. At the meeting, we will help you determine if Community InRoads is right for you.


When an appropriate project arises that matches your skills, interests and availability, Community InRoads will contact you to see if you are interested in exploring the opportunity further.


Attend a meeting with the nonprofit to get to know the organization and thoroughly understand the project for which they are seeking assistance. The meeting is facilitated by a Community InRoads staff member. No commitment is made at this meeting.


After the meeting, you decide if it's the right project match.


Work with Community InRoads and the nonprofit to define the parameters of the project in order to ensure the same expectations are understood by everyone, and to avoid "scope creep."


Once the project specifics are clearly defined in writing, the volunteer and nonprofit work together on the project.


During the project, a Community InRoads staff member remains in contact with you and the nonprofit to ensure a successful conclusion.


When the deliverable is complete, Community InRoads and the nonprofit celebrate with you. You deserve it. You have not only delivered a valuable professional service, the money you have saved the nonprofit through your volunteerism can now be used to support the non-profit's programs in the community.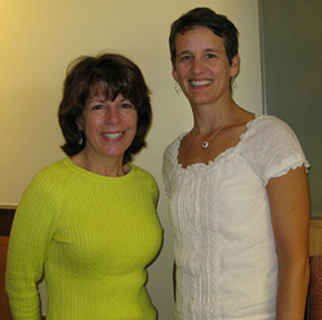 Our match making process is designed to make the Community InRoads experience enriching for both our volunteers and our nonprofits
Interested in volunteering with us?
Complete the Volunteer Interest Form here and we will contact you to schedule an informational interview. Or contact us directly by emailing
[email protected]
or calling 978-604-8803