consulting
Our pro bono consulting services
match the professional skills of the local business community with the back office needs of our nonprofits. Consulting projects are short-term, customized to our nonprofits' needs, and free thanks to the business men and women who volunteer their talents so graciously. Examples of our pro bono consulting services include:
Strategic planning
Marketing and public relations
Human Resources
Finance and accounting
Computer technology
Web design
Graphic design
Development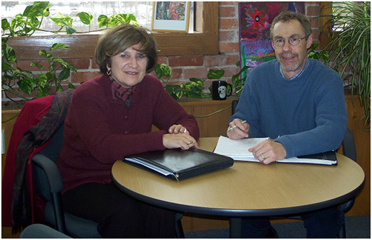 Our match making process
works to benefit both our nonprofits and skilled volunteers.
Community InRoads' staff member meets with the nonprofit to vet and help shape the project request.
The nonprofit completes a written Project Request Form.
Our staff shares the project request with a potential volunteer and facilitates a no-obligation exploratory meeting with the volunteer and the nonprofit.
After the meeting, our staff privately checks in with the volunteer and the nonprofit to determine if each feels it is an appropriate match.
The volunteer and nonprofit complete a Project Scope document to define the project.
The project proceeds with monitoring from our staff.
After the project is completed, we celebrate and evaluate.
For more information about our Consulting service, call Community InRoads at
978-604-8803
or email
[email protected]