our volunteers
Qualified Volunteers
Community InRoads' volunteers are all experienced in their field and are carefully selected based on their skills, interests, and professionalism. Qualified volunteers must be able to listen carefully to the needs of the nonprofit, as they become a working member of the nonprofit's team.
The Volunteer Experience
Our goal is to provide our volunteers with a deeply meaningful experience. Because volunteer assignments are typically short in nature, carefully monitored, and with a clearly defined beginning and end, many business men and women find volunteering with Community InRoads particularly attractive.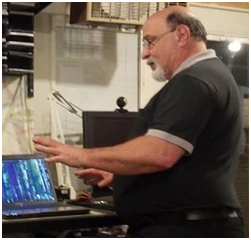 Volunteer Opportunities
are available for all types of professionals, regardless of the number of hours they can contribute. Even if your skills don't match today's current opportunities, you never know when a client might come to Community InRoads with a request that will interest you!
sample skills requested by nonprofits
Budget creation and financial analysis
Quickbooks for nonprofits
Guidance completing Form 990s
IT
Database creation
Web design and analysis
Social media
Marketing and public relations
Videography
Graphic design
Fundraising and events
Grant review and research
Board development
Strategic planning
Human Resources
Legal
etc.
INTERESTED IN VOLUNTEERING WITH US?
Complete the Volunteer Interest Form by clicking here and we will contact you to schedule an informational interview. You can also contact us directly by emailing
[email protected]
or calling 978-604-8803